ORDER ONLINE
Note: Please make sure you are ordering from the correct location.

INTERNATIONAL POCKET CAFÉ
Delectable and flavorful meals.
We here at International Pocket Café create more than just good food. Our culinary skills produce meals that will tantalize and intrigue you by transporting your senses across the ocean to explore the wonders of the Mediterranean. Come in today and experience a taste of the exotic!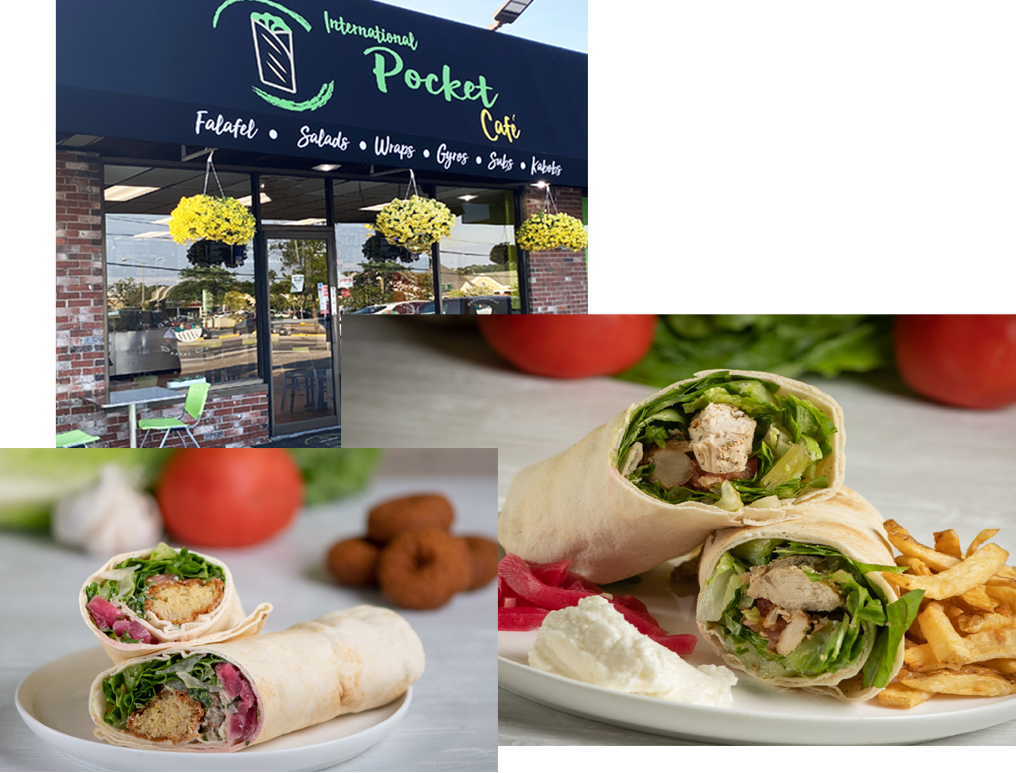 Serving an authentic Middle Eastern cuisine made from recipes used in the heart of our own kitchens in Lebanon and Syria for many generations now.  We take pride in serving the freshest ingredients, healthy portions and tasty menu items at affordable prices.
Moufid & Carla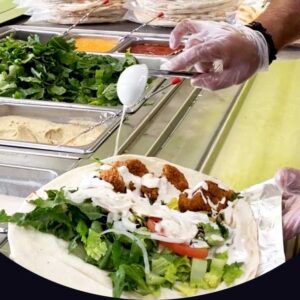 Testimonials
International Pocket Café is here to serve you through our fantastic food and high quality customer service. And we always appreciate hearing the positive feedback that our loyal customers have to say about us! We understand that happy customers are the biggest asset to our restaurant. Satisfied customers, like yourself, tell their friends about their great experience with us and keep coming back for all their special events or dining occasions. To create a review for us, please navigate to yelp.com
With that in mind, please visit our Yelp page to give and  share your recent experience with us.  Just click the link below…

Sharon H. via Yelp!
Unbelievable food !! A must try , very busy spot , everything was amazing !!! We had falafel, all 3 types of baklava, gyros, and salad !! Unbelievable truly !!!
Stina D.. via Yelp!
What an exceptional small business!
Delicious food, deliberate and quick service, and an owner that understands business, customer stewardship, and good food. They have my business for as long as i'm in Newport. Perfect for a lunch grab or a switch up in the family dinner routine.
Hands down my favorite falafel.
MILITARY FRIENDLY & a great rewards/punch card program!*
Chuck D. via Yelp!
Absolutely delicious pockets and wraps. High quality ingredients, top notch staff great atmosphere. Very friendly and accommodating. I cannot recommend this establishment any more high than this. Whenever I'm in Middletown I always stop in. It's a must for lunch!!!